HAPPY JACK YOGA


UNIVERSITY



300 HOUR TEACHER TRAINING
YOGA MASTERY
COMPLETE YOUR RYT-500 CERTIFICATION
Do you struggle to find the time & money to become a yoga teacher?
We're an online yoga school where you get certified from the comfort of your home while continuing to work and be with your family.
Become a 500hr Certified Yoga Teacher
(Even if you just want to deepen your practice and don't plan to teach)
When you complete this curriculum in addition to your RYT-200, you will qualify for RYT-500 Yoga Alliance Certification.
Welcome to the

Happy Jack Yoga
300 hour Yoga Mastery Program!
upgrade your RYT-200 teaching certification to RYT-500 with The Yoga Alliance
continue to deepen your knowledge and understanding of specialized yoga practices and techniques
stay connected to a like-minded community full of love and support as you progress through the course curriculum
move forward in your yoga business and share what you love with clarity, confidence and ease
RYT- 300 PROGRAM OUTCOMES
You'll graduate as an expert yoga teacher and have the ability to teach other teachers
Bust Limiting Beliefs
Gain clarity on limiting beliefs that hold you back in life and experience the freedom to move forward with certainty
Consistent Daily Yoga Practice
Develop a strong & consistent daily practice and fully integrate it into your regular routine
Deepen Your Wisdom of Yoga
Dive deep into the ancient wisdom of yoga philosophy, Ayurveda and a yogic lifestyle
Learn How to Start a Yoga Business
Build your yoga business platform and successfully share your passion with the world
Consistent Meditation Practice
Create or deepen your daily meditation practice
Find Your Authentic Voice
Discover your authentic voice and learn to effectively lead others in your classes and in your life
Understand Yoga Anatomy
Deepen your knowledge and understanding of yoga anatomy and learn ways to prevent injury
Increase Your Energy
Cultivate more energy in your life through yogic nutrition and cleansing techniques
Private Community
Receive ongoing encouragement from the HJY Team and our global high vibe tribe. Be held accountable to surpass your goals this year, on and off the mat
Special Guests
Learn from guest experts how they created meaningful work sharing what they love
Sharing Circle
We open our discussion to allow YOU and other participants to share their experiences which often create breakthroughs & eliminate limiting beliefs
A TYPICAL WEEK
This course has no deadline, you can complete the course material at your own pace.
However if you aim to graduate in 12 months, you can plan to spend the following amount of time each week deepening your knowledge and practice of yoga.
Live Zoom Calls
(1 hour)
Join the live calls when the course is running live or attend the RYT-25 weekly live sharing circles
Pre-Recorded Lectures
(1 hour)
Every week, you'll complete course modules in the course training platform at your own pace
Self Study
(2 hours)
Spend time catching up on your course reading materials and journaling about your experience
Practice Teach and Strategizing
(2 hours)
Practice teach with your friends, family and fellow students to flex that teaching muscle and spend time on your business strategy
Personal Practice
(2 + hours)
The best yoga teachers are students first, so a daily yoga practice is crucial for your learning
Total Flexibility
Build your own schedule
Students are welcome to go through the content at their own slower pace, and graduate at a later date
LIVE 5 DAY TRAINING
MONDAY - FRIDAY
9am ET
(60 minutes)
* Check the training schedule for specific live training dates and exceptions
LIVE YOGA CLASS
TUESDAYS
11am ET
(30 minutes)
COURSE SUPPORT
ASK US ANYTHING ON THE COURSE PLATFORM
You will get access to the Community platform
BUSINESS OF YOGA
THURSDAYS
11am ET
(60 minutes)
Calls are scheduled to accommodate international time zones
What our students are saying...
Program Lead Facilitators
Becoming a Yoga Teacher was one of the BEST decisions of my life!
- Happy Jack
CEO & Founder of Happy Jack Yoga
Master of Divinity Candidate, Harvard Divinity School
B.Eng. MBA
E-RYT-500
Courses Taught:
Pranayama, Mantra and Mudras
Certified Yoga Life Coaching
Yoga Philosophy & Spirituality
Sacred Yogic Texts I: Bhagavad Gita
Leadership, Confidence & Voice
Yoga as Spiritual Care
Course Contributed To:
Business of Yoga
Bhakti Yoga: Tales & Teachings from the Bhagavata Purana
This is your time! Don't hesitate, we'll support you all the way. No yogi left behind!
- Happy Hanna
Co-Founder of Happy Jack Yoga
Director of Education
Integrated Yoga Psychotherapist in training
E-RYT-500
Courses taught:
Yin Yoga
Meditation
Pranayama, Mantra and Mudras
Yoga Nidra
Restorative Yoga
Prenatal Yoga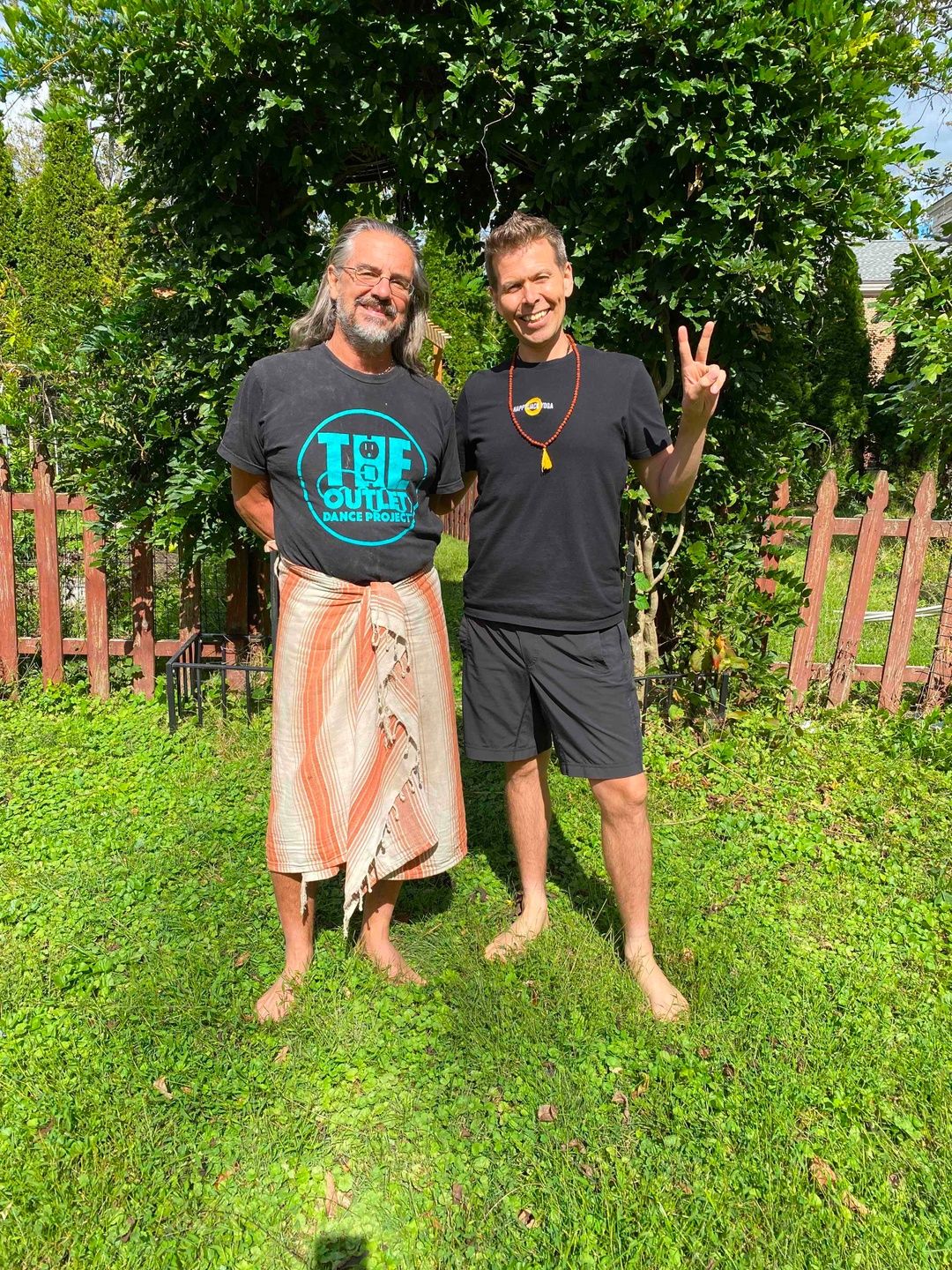 Dr. Edwin Bryant, PhD
Professor of Hinduism, Rutgers University

Courses taught:

Bhakti Yoga: Tales & Teachings from the Bhagavata Purana

Courses Contributed To:

- Yoga Philosophy & Spirituality

- Sacred Yogic Texts I: Bhagavad Gita
Feel the fear and then do it anyway! Growth never comes from comfort zones!
- Leah B
RYT-500
Yoga Business Expert
Courses taught:
Business Of Yoga
Yin Yoga
Yoga for Everyone
I love HJY because there is no pretension, no pressure. You can just be who you are without explanation.
-
Jen Mark
RKin, BSc., CAT(C), RYT-200
Courses taught:

Yin Yoga
I hope to inspire you with information about your body, mind and heart!
-
Anna Elfving-Gomes
Happy Jack Yoga Team
RYT-500
Integrative Nutrition Health Coach
Courses taught:
Boost Your Immune System
It's become a passion of mine to find ways to release many different types of tension and to help people in pain
-
Terhi Talvela
Happy Jack Yoga Team
RYT-500
Courses taught:
Pain Relief
With Special Guest Teacher
Join us to feel the confidence and health you deserve.
- Sarah Beth Yoga

Online Yoga Teacher
1,600,000+ subscribers

Courses contributed to:
Meditation Teacher Training
Prenatal Yoga
FREQUENTLY ASKED QUESTIONS *CLICK HERE*
100% Money Back Guarantee
We're committed to your success. If after the first 7 days of you don't love your experience, we'll refund your membership. No questions asked.
RYT-300 Certification is available through
HAPPY JACK YOGA


UNIVERSITY




Your membership includes access to everything