HAPPY JACK YOGA


UNIVERSITY



MEET THE FACULTY
Meet the Founders:
Happy Jack and Happy Hanna
Hello! We are Hanna and Happy Jack, the founders of Happy Jack Yoga. Happy Jack Yoga is a community of yoga practitioners and teachers. Thank you for your interest in our work.
In 1980, due to his smiling and joyful presence, Happy Jack was aptly named by his parents. As Happy Jack grew up, he was bullied, teased, and subsequently lost his blissful nature. Years later, through the practice of yoga, his high vibes returned. Thus, in 2010, Happy Jack Yoga was born.
At Happy Jack Yoga University, we empower students to discover their authentic voice, inner confidence, and step into their full self-expression.

We're an online yoga school where you get certified from the comfort of your home while continuing to work and be with your family.
We lead online teacher trainings with together with a team of passionate facilitators and experts. We're thrilled that you are here 😍

Jack Boken aka Happy Jack
Master of Divinity Candidate, Harvard Divinity School
B.Eng. MBA
Founder and CEO, Happy Jack Yoga
E-RYT 500
Happy Jack is the Founder + CEO of Happy Jack Yoga; a lifestyle, a transformational process and a revolutionary system of yoga. Happy Jack is no stranger to adversity having overcome alcoholism, drug abuse, obesity, divorce and cancer. He is grateful for each of these life experiences as they allow him to connect with others who have faced challenging life situations. Since cleaning up his lifestyle, getting clear on his vision and pursuing his passions, the Happy Jack Yoga Team has been leading transformational yoga retreats and trainings around the world. 
Happy Jack has received the highest levels of education in Yoga, Human Performance, Vocal Expression, Spirituality, Mindfulness and Leadership. He has completed advanced studies with many renowned teachers around the world, including his Platinum Partner & mentor, Tony Robbins. 
Any experience with Happy Jack will inspire you to be the greatest version of yourself. His massive transformative purpose is to fulfill the world's right to happiness, health and meaningful connection. Journey into profound self inquiry, deep connection, powerful vinyasa and a musical experience that will open you up to new possibilities on your mat and in your life!
Current LIVE calls where you can meet Jack in person:
Satsang Sundays at 9 am EST
Mentorship Calls Sundays at 10 am EST
1st and last calls of the 

200 Hour Yoga Teacher Training The 

Hero's Journey on Sundays at 11am EST and occasionally at 6 pm EST (when program runs)
 
Courses Taught:
Course Contributed To:
Hanna von Hafenbrädl
Co-Founder and Director of Education, Happy Jack Yoga
Graphic Designer (Istituto Europeo Di Design, Milano, Italy)
Grief Support Practitioner
Integrated Yoga Psychotherapist in Training
E-RYT 500
Hanna von Hafenbrädl is the co-founder and creative director of Happy Jack Yoga. Hanna's yoga journey began in 2007 when she very unexpectedly lost her husband to a virus. The sudden loss turned her life and her future upside down, and today she sees her grief process as her superpower. When Hanna found yoga, she immediately fell in love with the philosophy and the asana practice. Today she uses yogic tools creatively to address trauma, loss and mental health by offering yoga teacher trainings online and around the globe with Happy Jack.
Today Hanna recognizes that her healing has happened gradually, although she knows she wouldn't be who she is today if it wasn't for her deep desire to study yoga, mental health and spirituality. Through the grief process, combining therapy and yoga, Hanna was also able to reconnect the dots from her childhood difficulties and find her own inner power. Hanna now dedicates her life to being of service to others. She is fluent in seven languages and aims to create a welcoming space for everyone she meets.
Hanna studies under both Western and Indian yoga masters. She is currently studying grief therapy and Masters in Integrated Yoga Psychotherapy in London, UK.

Current LIVE calls where you can meet Hanna:
200 Hour Yoga Teacher Training The Hero's Journey
Sundays at 11am EST and
Wednesdays 6 pm EST (program runs three times a year)
Satsang Sundays at 9 am EST
 
Courses Taught:
Course Contributed To:
Dr. Edwin Bryant, PhD
Professor of Hinduism, Rutgers University
Edwin Bryant received his Ph.D in Indic languages and Cultures from Columbia University, where his thesis culminated in his first book: The Quest for the Origins of Vedic Culture (Oxford University Press, 2001). He taught Hinduism at Harvard University for three years, and is presently the professor of Hinduism at Rutgers University where he teaches courses on Hindu philosophy and religion. He has received numerous awards and fellowships, published eight books, and authored a number of articles on the earliest origins of the Vedic culture, yoga philosophy, and the Krishna tradition. These include a Penguin World Classics translation of the story of Krishna's incarnation, from its traditional source the Śrīmad Bhāgavata Purāṇa.

As a personal practitioner of bhakti yoga for over 45 years, a number of them spent in India studying with traditional teachers, where he returns yearly, Edwin strives to combine academic scholarship and rigor with appreciation towards traditional knowledge systems. His teaching method is to allow the ancient texts to speak in their own voice and through their own terms and categories.
Edwin's translation of and commentary on the Yoga Sūtras of Patañjali (Farrar, Straus & Giroux, 2009) is specifically dedicated to contributing to the growing body of literature on yoga by providing insights from the major pre-modern commentaries on the text with a view to grounding the teachings in their traditional context. Edwin's most recent published work is a sequel to this by the same publisher entitled Bhakti Yoga: Tales and Teachings from the Bhāgavata Purāṇa (Farrar, Straus & Giroux, 2017). This work, too, seeks to ground the practices of bhakti in the traditional Krishna-centered framework of the Vrindavan devotional traditions.
Edwin is presently working on a translation of the Bhagavad Gītā with a commentary based on the insights of the principle traditional commentators (viz, in the same vein as theYoga Sūtras commentary). The Gītā's teachings in many ways serve as a link between those of theYoga Sūtras and those of the Bhāgavata Purāṇa in the Bhakti Yoga volume, and upon completion will conclude Edwin's vision of a Trilogy of Yoga texts offered to scholars, students, practitioners, and the intellectually curious.
He is also co-authoring a book entitled 'In Defense of a God with Form,' and working with his sister on translating his Penguin translation of the 10th book of the Bhāgavata Purāṇa into Italian (their mother language).
Courses Taught:
Course Contributed To:
Dr. Harsh Agarwal
Graduate Degree in Ayurveda Medicine and Surgery

B.A.M.S (Bachelor of Ayurvedic Medicine and Surgery) Gurukul Ayurveda College Haridwar, India - Kanpur University

Founder of Vardan Ayurved Niyalam, Rishikesh, India
Ayurvedacharya Dr. Harsh Agarwal is a well-known name of International repute and highly respected in the field of Ayurveda and Yoga Consultation and Spiritual Healing.
Dr. Harsh comes from a family of Doctors, whose Grand Father was a very famous Ayurvedacharya during the 1970s. He carries a rich experience of over 15 years in the field of chronic disorders and their treatment through Ayurveda stream. He has been a pioneer in Rishikesh Medical fraternity and more than 20,000 patients from India and abroad.
Dr Harsh has been an active participant of multiple medico-social initiatives e.g. Social Welfare Camps, International Ayurvedic Exhibitions, Health Fairs, Seminars, Symposiums and other activities of Shanti Kunj, Clinical Research for Ayurveda wing. He has also been a calming influence and great helping hand in the face of various natural disasters by being an active member of the Disaster Management Team for catastrophes like Gujarat Earthquake and Cloud Burst in Sri Nagar.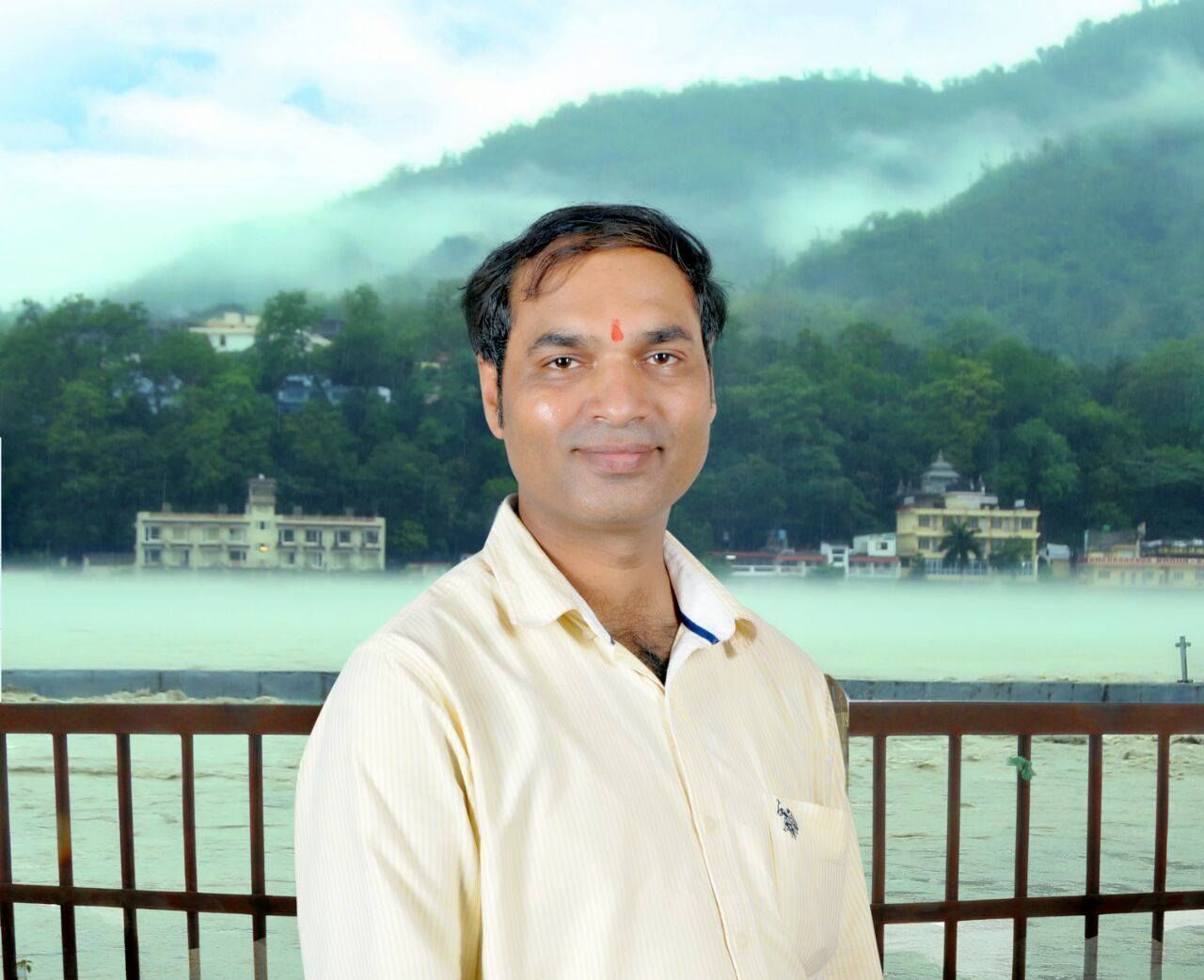 Sarah Beth of Sarah Beth Yoga
Entrepreneur
YouTube content creator with 1,600,000 followers
With 12 years of experience teaching millions of yogis around the world, Sarah Beth helps students and yogis to stretch, strengthen, tone, de-stress and peel back the layers to becoming your best self through yoga.
With my background as a chiropractic assistant, functional movement is intertwined into all of her sequences. Sarah Beth has also had an autoimmune disease called Ulcerative Colitis for most of her life - making stress and anxiety relief with mindfulness, breathing exercises & body awareness a top priority of her videos.
Sarah Beth has recently released her first book, Trauma Alchemy.
Jen Mark,

RKin, BSc., CAT(C), RYT

-200
Athletic Therapist

350 Hours of Yoga Teacher Training
Happy Jack Yoga
​Jen has a BSc in Kinesiology & Psychology from York University, Canada and Athletic Therapy at York University, Canada.
Jen is currently - an Athletic Therapist and Wellness Coach at Everest Academy in Toronto. She has served as the Head Therapist and Director of Holistic Health with the Field Hockey Canada Junior Development Program and as the Head Therapist with the Markham Majors 2005 and 2006 teams.
Course Contributed To: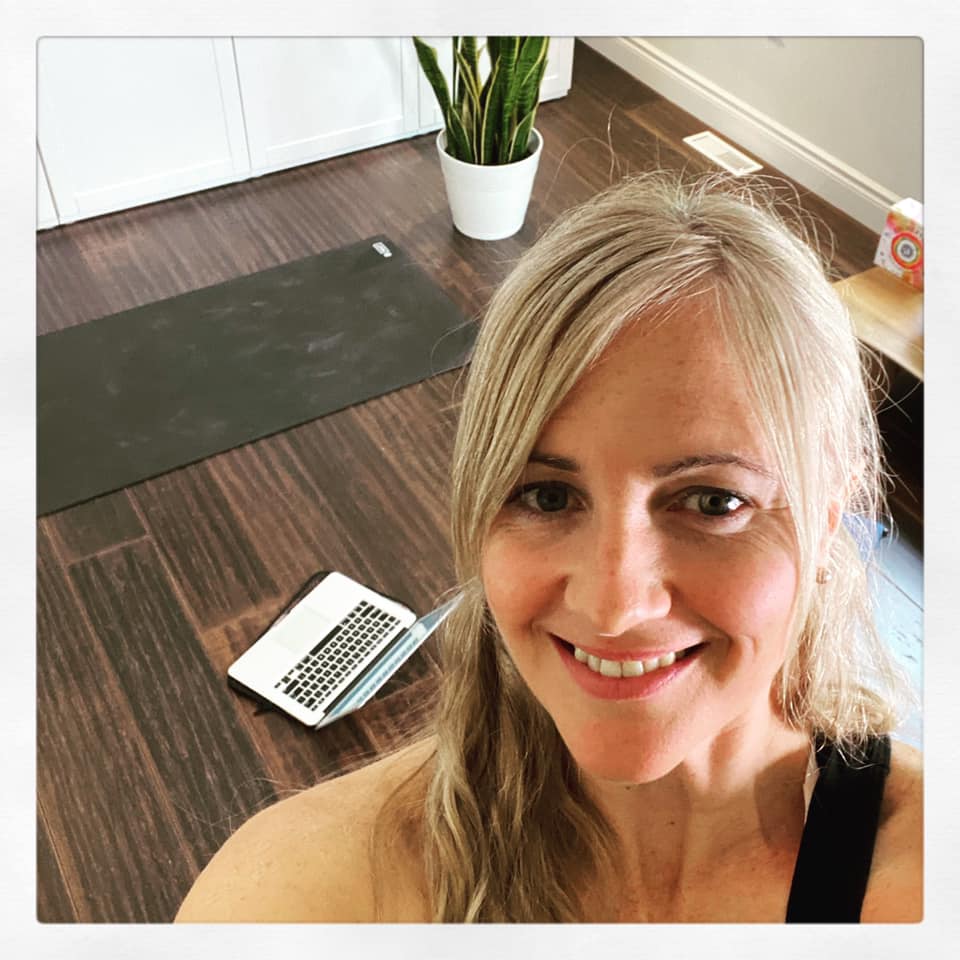 FREQUENTLY ASKED QUESTIONS
Do I have to aspire to become a yoga teacher to join?
Do I have to become a member?
Do you offer any yoga classes?